OpenStack
High performance, secure and OpenStack cloud platform is now available in Turkey! We use OpenStack that manages the largest IT infrastructures of world such as NASA, HP, Rackspace, and eBay. We are the first and only OpenStack cloud service provider in the MENA region. With a strong ecosystem supported OpenStack, we offer our customers enterprise-class cloud service by keeping our pace of innovation steady.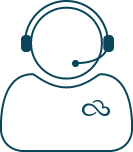 7x24x365 Expert Engineer Support.
We provide 7x24x365 expert technical support together with the SkyAtlas cloud infrastructure. Our cloud engineers are ready to answer your questions via e-mail, phone, or live chat. With our cloud expertise, we offer fast and exact solutions to your problems.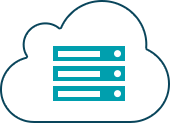 "Real" Cloud Infrastructure
We offer not only virtual servers, but also real cloud infrastructure. Real cloud means enterprise-class cloud server, cloud storage, high security network infrastructure, and many more.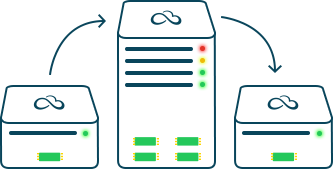 Live Vertical Resize
Our patented technology, Live Vertical Resize, is the foremost feature that highlights SkyAtlas beyond Turkey in the global arena. Without any manual intervention, SkyAtlas cloud servers are capable of increasing or decreasing processor and memory activity of the cloud server real-time by tracking the processor and memory needs of your applications. So, you really pay for how much you use and can let SkyAtlas handle things during your busy periods without any planning. Thus, you can always serve your customers with full performance by spending the minimum for your IT infrastructure.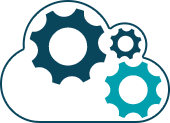 Infrastructure Management (Managed Services)
IT infrastructure management is an operational and critical business. System tracking, interference in case of problems, updates, upgrades, and other maintenance/management operations must be regularly performed. Let our expert SkyAtlas engineers manage your infrastructure. And meanwhile you can deal with important things that will add value to your company.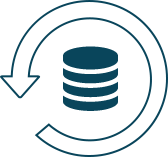 High Accessibility.
SkyAtlas cloud infrastructure offers high security and accessibility together. Thanks to our live migration and high available (HA) cloud infrastructure, your web sites, applications, or corporate IT infrastructure operates smoothly, unaffected by any problems.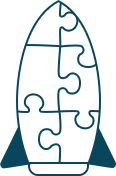 Capsule Technology
Your entire IT infrastructure is ready with just a few clicks thanks to SkyAtlas capsules! Cloud infrastructure is not only made up of hardware. Software such as operating systems that will work on servers, databases, or application servers must be set up and configured. SkyAtlas servers come with capsules prepared by our cloud engineers to fully meet your needs. When choosing a server, you can save days or even weeks by going for the capsule that best fits your needs.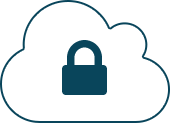 Highly Secure Network Infrastructure
In SkyAtlas your network is not shared with other customers. Your servers work in isolated subnets. You could further divide your projects or customers into different subnets.
High Performance Cloud Servers
With SkyAtlas cloud servers, your vCPU is not shared with other customers in the background. Your applications work on a real Intel processor core that belongs to you. So, you get the best performance for what you pay for.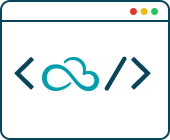 SkyAtlas API.
With SkyAtlas API, you can perform all the operations and a lot more you normally do on the SkyAtlas administrator interface and can automatize all your operations. SkyAtlas API is RESTful.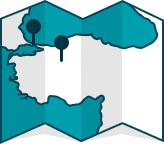 Multiple Data Centers
We are the only cloud service provider working with multiple data centers in Turkey. You can back up your corporate IT infrastructure among our data centers in Istanbul and Ankara and have High Availability that your applications need. You can set up a smooth and enterprise level IT infrastructure in the cloud environment by using the disaster recovery and business continuity services offered by SkyAtlas.